Senator Mitt Romney dismissed Twitter attacks from President Donald Trump on Thursday, by stating that he does not follow the President on the social media network and that he's unconcerned about his criticisms.
"First of all, I don't follow the president on Twitter so I don't see all of his tweets. But secondly, you know in my business if you got concerned about criticism, you'd be in the wrong business. So I just don't worry about those things," Sen. Romney said.
That's a lie.
Multiple users on Twitter fact-checked the lawmaker by simply checking his following list. A search shows that Romney's personal account, @MittRomney, does follow @realDonaldTrump on Twitter – the account from which the president has tweeted the attacks.
Here's proof: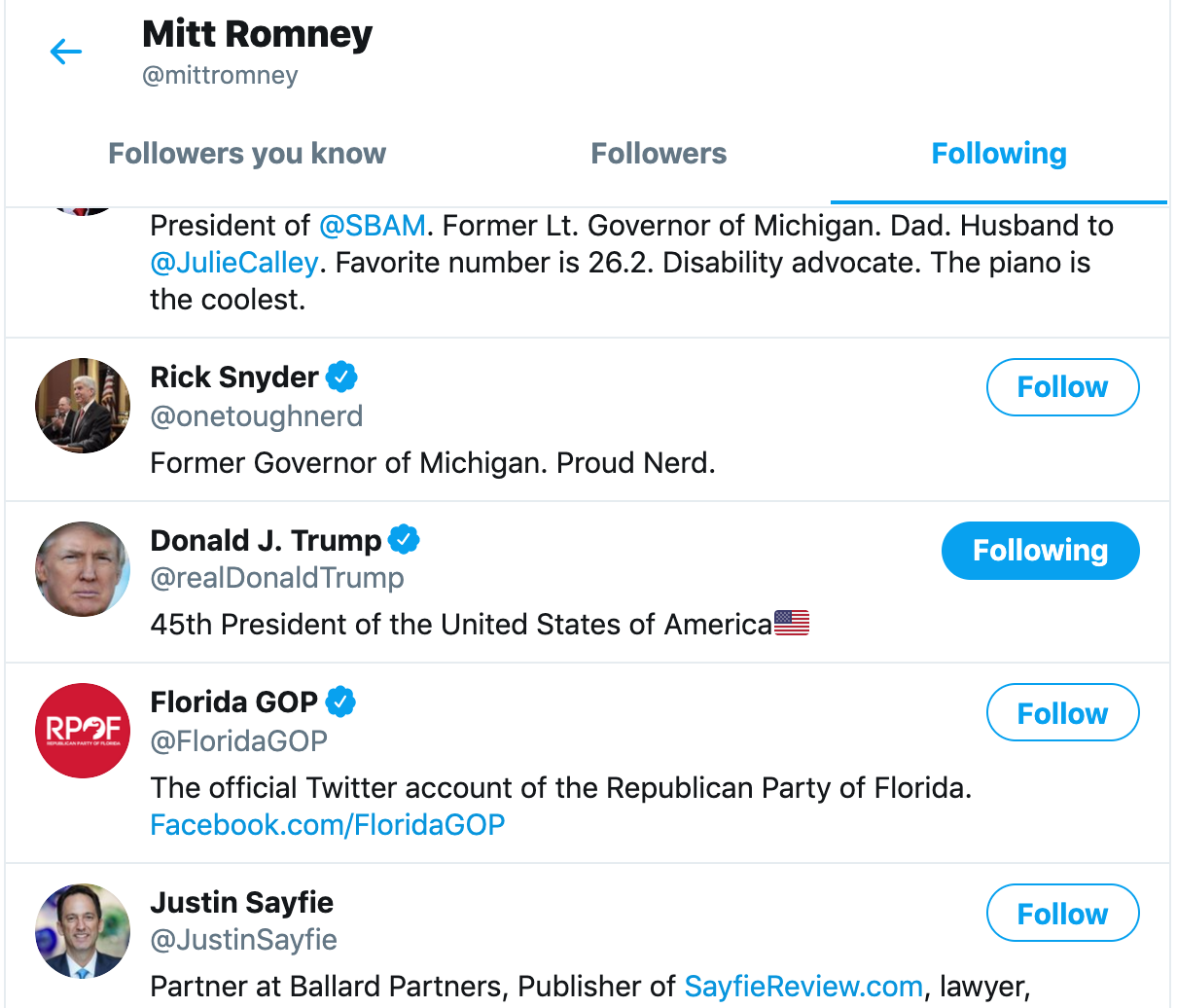 The Twitter community called Senator Romney out for lying:
"A characteristically pointless Mitt Romney lie." wrote one user, and attached a screenshot of his account's following list.
"When you follow-up, you can ask why he lied?" tweeted another user.
"Mitt Romney follows trump on both his twitter accounts! Why does he state he doesn't?" asked another user.
"Was Romney's goal to further paint himself as a petty liar? Because it's easy to check and verify that he does follow the president." another one wrote.
What are your thoughts on this? Please share and comment.